Following the well attended Lockton watch webinar in conjunction with Bonhams last year , we thought you would be interested in a Bonhams watch market update whilst we are still living in these unprecedented times.
We spoke with the specialists at leading international auction house Bonhams for the lowdown.
Penelope Morris, Head of Department, Bonhams Watches Knightsbridge:
As a genre of collecting, watches are very diverse. You have the die-hard, passionate collectors who know every nuance and detail of a particular model, period or brand and then you have the every-day person looking for an every-day watch that meets their tastes and means. 2020 demonstrated that this diversity of audience has ensured that the pre-owned watch market has remained really quite resilient to outside pressures caused by Covid-19.
Over the year, we held six Specialist Watch sales here in London and each sale achieved results that far surpassed our expectations, demonstrating a year-on-year increase in demand from buyers, both domestic and international. In fact, our 2020 London sales had an average sell-through rate of 89 per cent, and Bonhams UK (New Bond Street and Knightsbridge) had its best year ever.
The market is quite simply hungry for good quality watches, particularly those that come with their original box and papers and are 'fresh' to the auction scene. The phenomenal response we had to particular lots last year such as a rare circa 1979 Rolex Sea Dweller, produced exclusively for the world-famous French engineering and deep-sea diving company COMEX, which sold for £150,250, three times its pre-sale estimate demonstrates that when an exceptional piece is offered, collectors will all dive in.
Traditionally strong and well publicised models such as Rolex Daytonas, GMTs and Submariners have continued to hold up. The highest selling watch of last year was a Rolex Ref:6265/6262 Paul Newman Daytona which made £237,562 in our August Fine Watches sale, one of our best performing European sales to date. Another highlight was an exceptional minute repeating tourbillon Vacheron Constantin which achieved £225,062.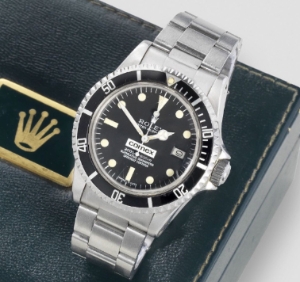 At the same time, lesser-known collectible vintage pieces by makers such as Universal and Heuer and bespoke dress pieces by Piaget are also proving very popular. In September we had a lovely 80s gold triple calendar Audemars Piguet Royal Oak which flew past its estimate to sell for £35,064. As well as these vintage pieces, independent and unusual contemporary makers are also taking some of the limelight. For example, a 2001 F. P. Journe Octa Réserve de Marche, No. 072-01A. This very fine limited edition 18k rose gold automatic calendar wristwatch, which was only offered to the Swiss watchmaker's favoured clientele, set the telephones and the internet alight last month, finally selling for £97,750.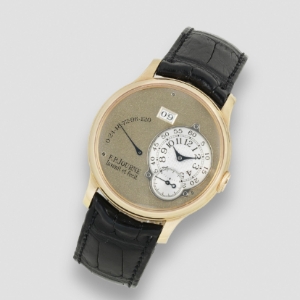 As often happens in times of economic trouble people look to invest in items that have traditionally kept their value and in particular precious metals like gold. This has had a monumental effect on the pocket watch market which is performing stronger than it has done for five to ten years.
Often overlooked nowadays in preference for wristwatches, pocket watches can give you fascinating glimpses into horological history for relatively little outlay.
These watches have been hand-crafted as much as 300 or so years ago and were first made in a world that would seem almost alien to what we know and see now. It is sometimes mindboggling to comprehend just how this tiny object still runs and has survived for so many centuries.
Some examples of historical pieces that outperformed their estimates were a pair of early oval pocket watches offered in July by G.Martinot of London and another by P. Vaissiere, a Castres selling for £8,812 and £6,312 respectively. From the contemporary side of pocket watch making also offered for sale was a fine Patek Philippe full hunter which achieved £15,688.
The success of last year's sales during these unprecedentedly challenging times demonstrates more than anything really that the watch collecting community – whether that be one-time buyers or life-long collectors - is not only out there but also thriving.
We are now in the final weeks for consignment for the first sale of 2021 on 23 February. This Watches and Wristwatches Sale in Knightsbridge, London is geared towards the more commercially available wristwatches as well as pocket watches. Early consignments include a very nice Patek Philippe Aquanaut, Reference: 5066A-001 which has an estimate of £15,000 – 20,000 as well as some great vintage examples such as a Heuer Monaco and a Tudor Monte Carlo Homeplate, both with estimates of £8,000-12,000.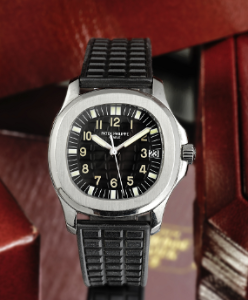 As our sales in 2020 demonstrate, prices at auction have continued to fluctuate, and given the strong demand since the lock-down we are now busy updating our long-term client's insurance valuations of their collections.
The start of 2021 may well be a prudent time for you to talk to Locktons about reappraising your collection with Bonhams.
Finally we would also like to remind you that Lockton are available to assist with looking at your insurance requirements for your watch collection or other invaluable assets you wish to protect.
For more information please contact:
Penelope Morris,Head of Department, Bonhams Watches Knightsbridge
T: +44(0) 207 393 3869
E: Penelope.Morris@bonhams.com
Charles Hamilton-Stubber, Senior Vice-President, Private Clients, Lockton
T: +44(0) 207 933 2962